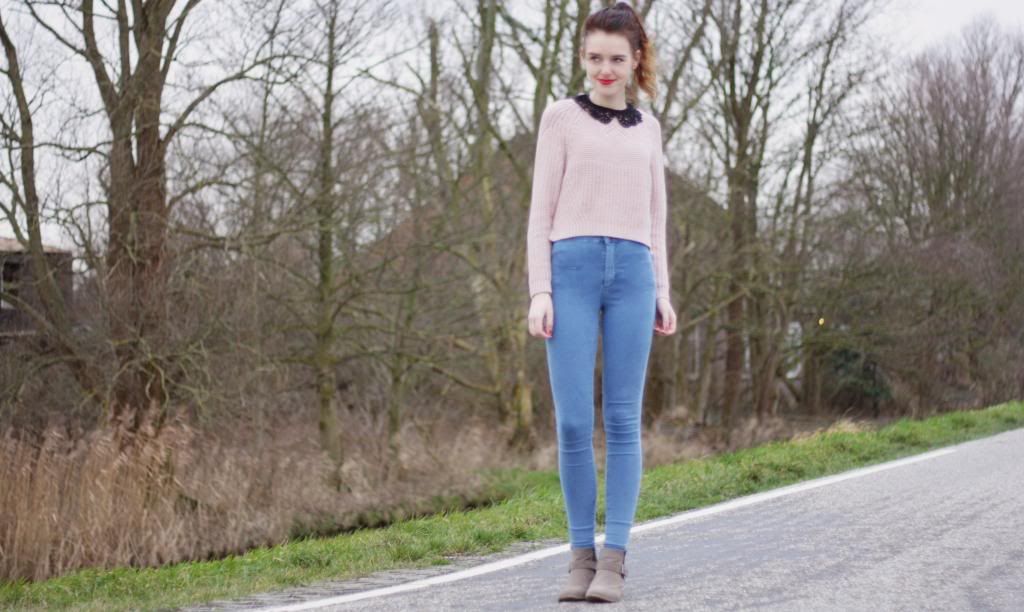 Hallo allemaal,
Eindelijk weer eens tijd voor een outfit post! Januari is een lastige maand als het gaat om buiten foto's nemen. Het is te koud, te nat of te grijs, maar vandaag was het eindelijk eens gelukt!

Ik was al lange tijd op zoek naar de perfecte skinny jeans. Bij mij is het vaak te groot om mijn middel, of te groot om mijn benen. Tot nu toe heb ik nog nooit een broek gevonden die ik eens zonder riem kan dragen. Tot vorige week! Ik nam een kijkje in de Bijenkorf in Amsterdam op de afdeling van Topshop. En daar was hij dan: de prachtige high waisted Moto Joni skinnyjeans.

Deze jeans is gewoon pure perfectie. Hij is mooi hoog, waar ik echt gek op ben. Daarnaast is de Joni erg zacht en zit sluit perfect bij mij aan. Ik heb hem gecombineerd met een zachtroze cropped sweater van H&M en daaronder een topje van Primark met een Peter Pan collar. En wat vinden jullie van mijn rode lippen? Ik vond deze prachtige lipstick in de Kate Moss sectie van Rimmel en ik ben er echt helemaal gek op! Super goed pigment en mooie rode lippen maken een outfit echt af!

English translation
Finally: time for a new outfit post! In january it can be quite difficult to shoot my pictures outside. It's either too cold, too wet or too gray, but I finally managed to do it today!

I have been looking for the perfect skinny jeans for a long, long time. Usually my skinny jeans are either too big around the waist or too big on my legs/ankles. Until now I have never found the perfect skinny jeans which I could wear without a belt.

But last week I finally succeded: I went to the Bijenkorf in Amsterdam where they have a Topshop department. And there it was: the Topshop Moto Joni skinnyjeans. This jeans is like pure perfection: it's high waisted which I absolutely love! Besides that it's very soft and fits perfectly! I combined it with a soft pink cropped sweater from H&M and underneath that a top with peter pan collar from Primark. And, what do you think about my red lips? I found this beautiful lipstick in the Kate Moss section from Rimmel and I absolute love it! The pigmentation is just perfect and a nice bright red lip gives an extra vintage touch to the outfit, don't you think so?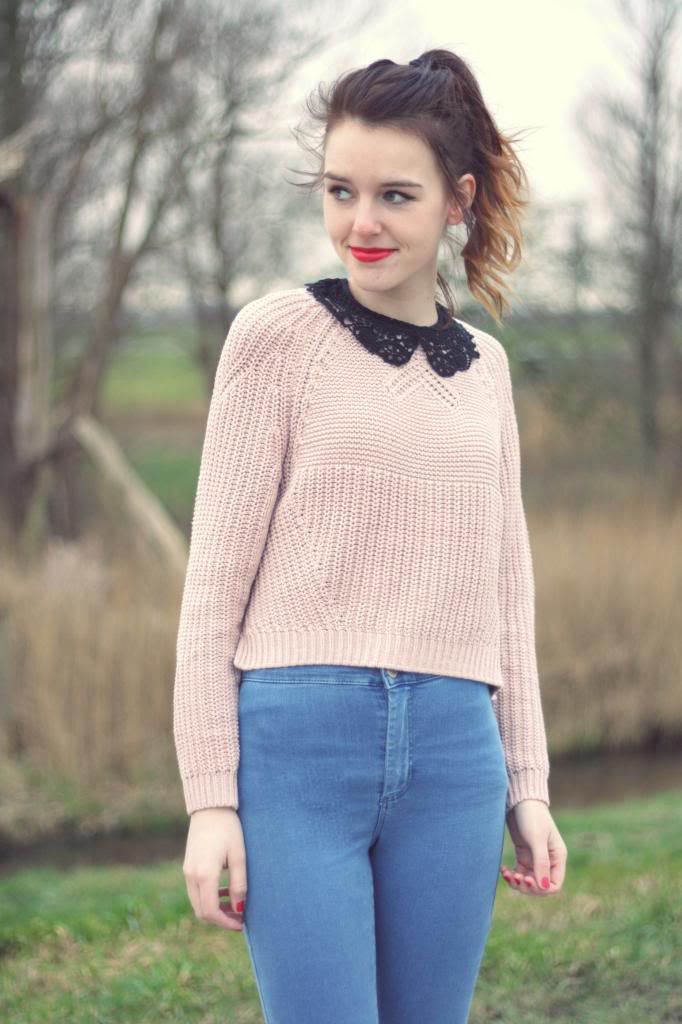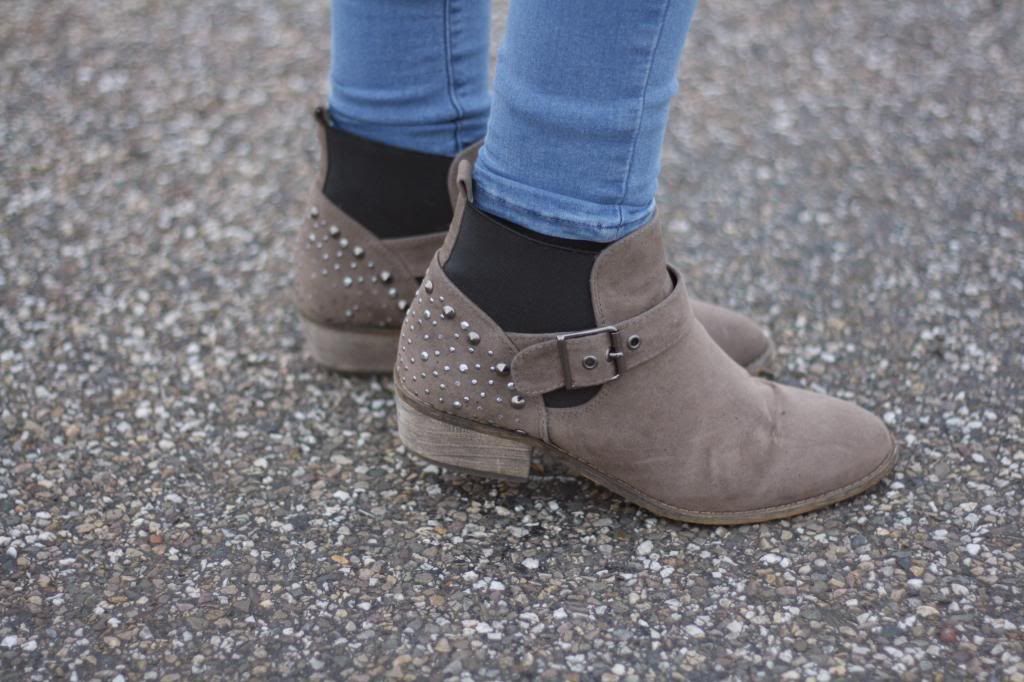 Top: Primark
Sweater: H&M
Jeans: Joni super high waisted skinny jeans by Topshop
Shoes: Primark
Lipstick: Kate Moss by Rimmel shade 01