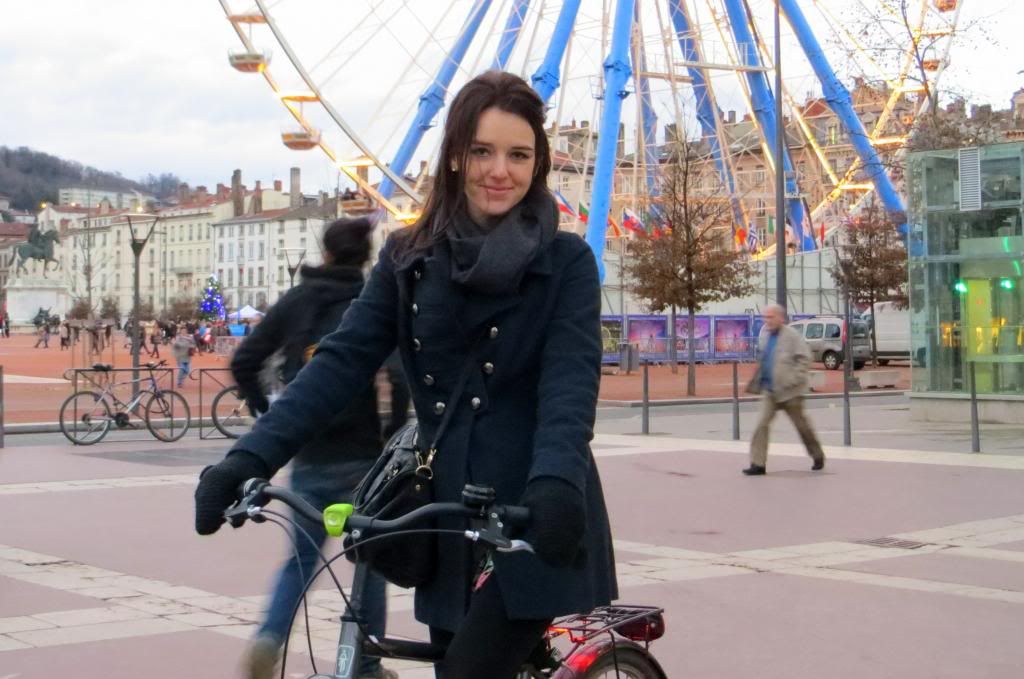 Remember I told you my boyfriend and I were on a luxurious work trip TOGETHER? So 4 days of flying together? That's pretty amazing! Our last day of the trip was in Lyon, France. It's a place where we both have been many times before, and also two times together as well.

And we both do love Lyon! So many good places to eat and to see! We both enjoy cycling, and since the hotel offers the bikes for free (renting ofcourse) we always go by bike to the city center. I just love cycling and following the river all the way up to the main square (place bellecour).

We spend our day eating, cycling and sightseeing. The sunset was again pretty amazing and I took a lot of pictures during that time of the day. Have you been to Lyon before? And do you like it?