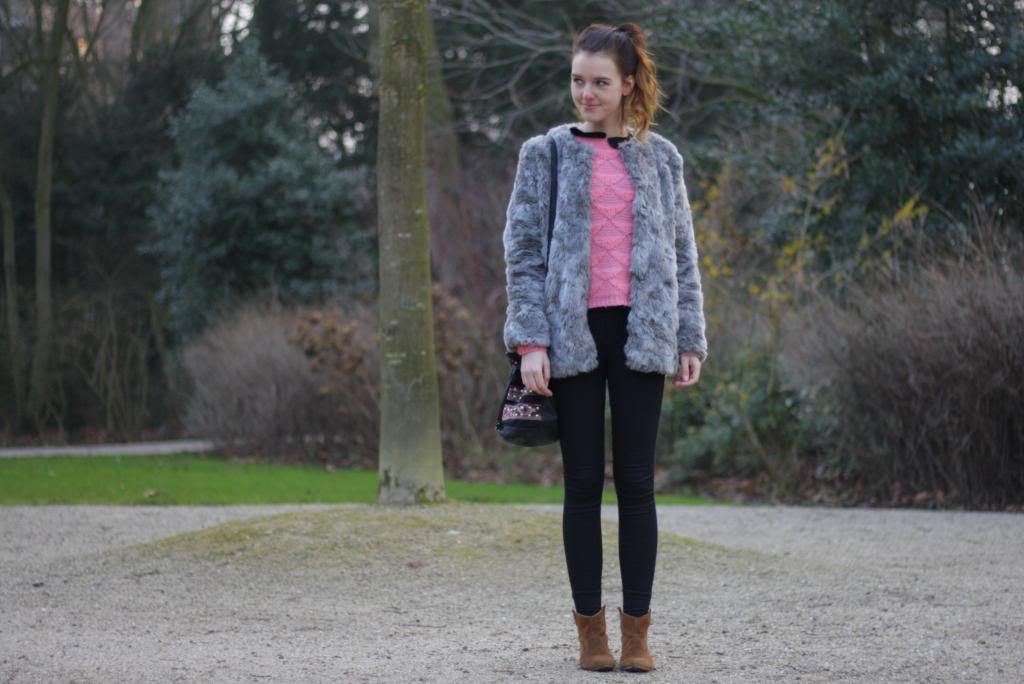 Hi lieve lezers!

Alweer een kleine blogging break. Ik heb het gewoon zo ontzettend druk, daarnaast is het outfit foto's schieten met dit winterse weer echt lastig. Maar, ik had vandaag een outfit aan waarvan ik het waard vond om hem op mijn blog te laten zien. En ik hoop uiteraard dat jullie het mooi vinden :)

Ik had jullie al verteld over mijn nieuwe favoriete skinnyjeans van topshop. Ik heb precies dezelfde (de joni high waisted) ook gekocht in het zwart, die ik hier draag. Zo'n fijne broek! Ik heb hem gecombineerd met een heel relaxte roze cropped sweater van Primark welke ik vorig jaar in Bristol heb gekocht. Daaronder een vintage top met peter pan collar, welke ik er bovenuit laat komen als leuk detail.

Het schattige aztec leren tasje vond ik twee weken geleden bij Pimkie in Toulouse. Ben er super blij mee, ideaal formaat voor mijn dagelijkse dingen en bovendien was hij goedkoop in de sale :)

English translation
Hi dear readers,

Again a little break from blogging. I'm just really busy and besides that it's very hard to take some proper outfit photos during this winter season. Too cold, brrr! But today I was wearing an outfit which I found was worth it to show on my blog. And I hope you like it as well :)

I already told you about my new recently discovered high waisted skinny jeans from topshop. I own the exact same one (the joni high waisted) and bought a second one in black, which I'm wearing today. It's my favorite! I combined it with a nice and comfortable pink cropped sweater from Primark which I bought in Bristol last year. Underneath it I'm wearing a vintage top with a peter pan collar.

The cute aztec black leather bag is from Pimkie and I found it in Toulouse two weeks ago whilst browsing the sale section. It's the perfect size for daily wear and super cheap!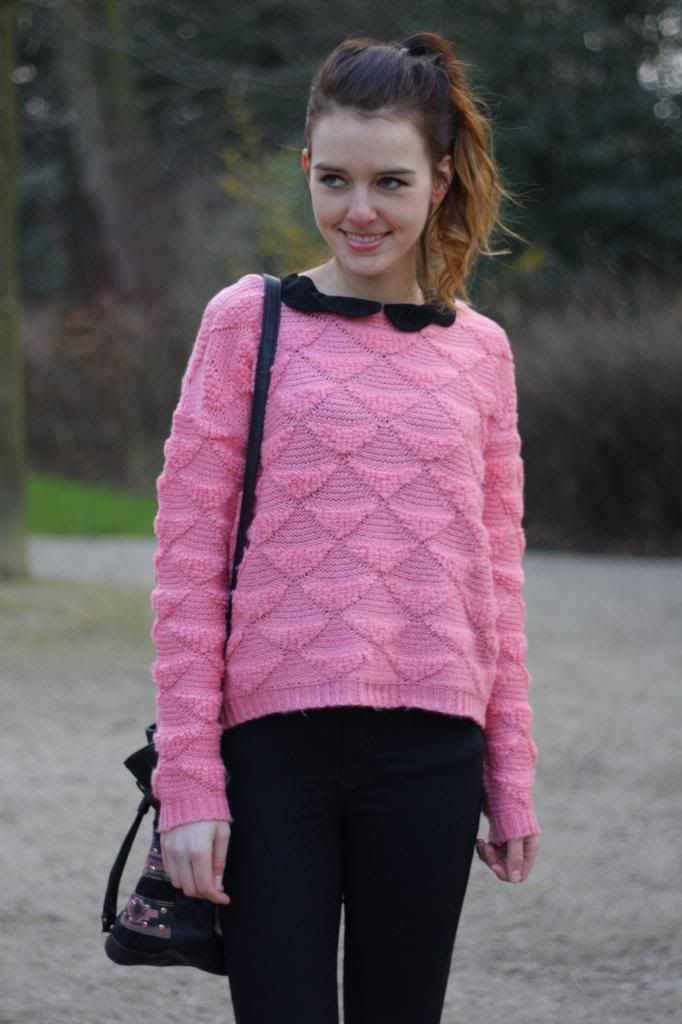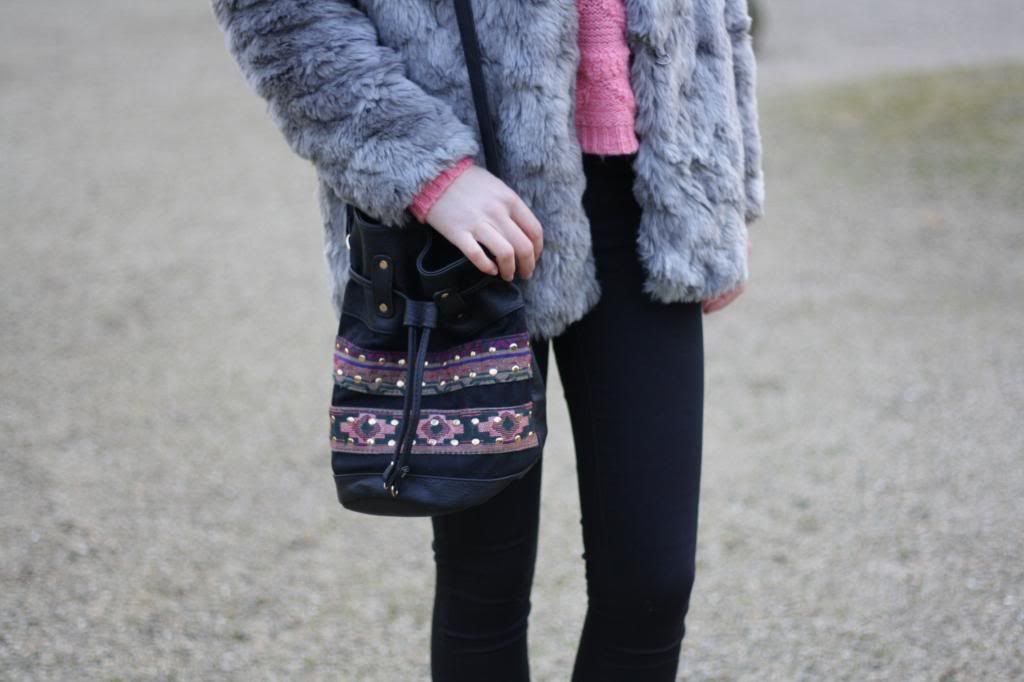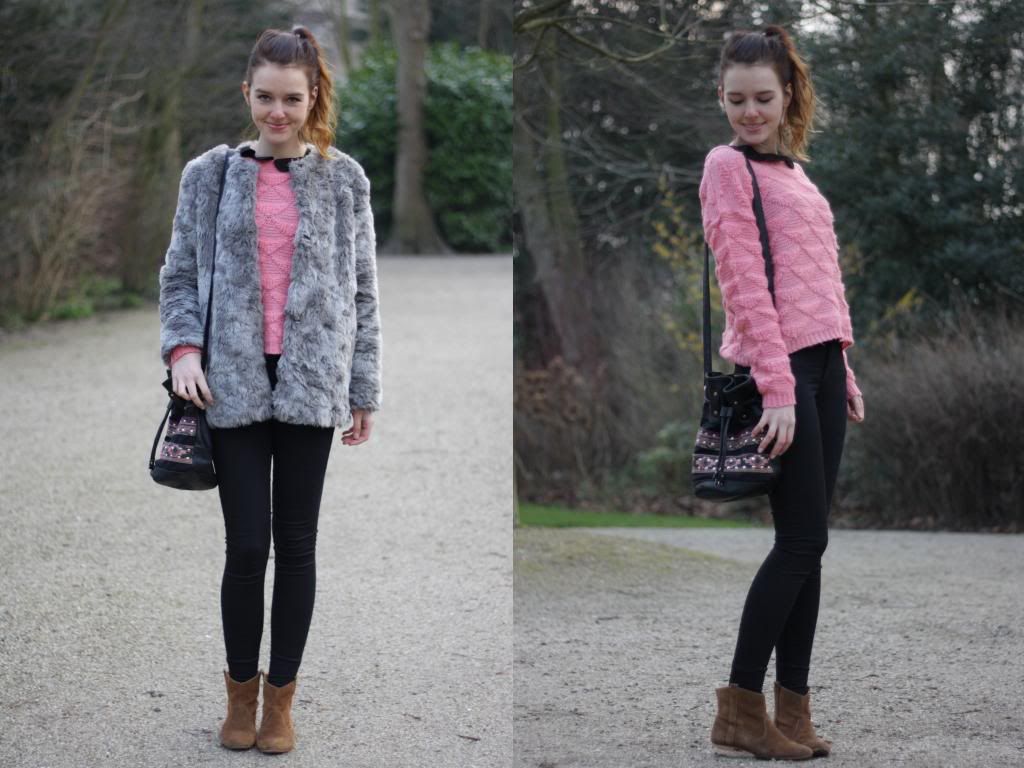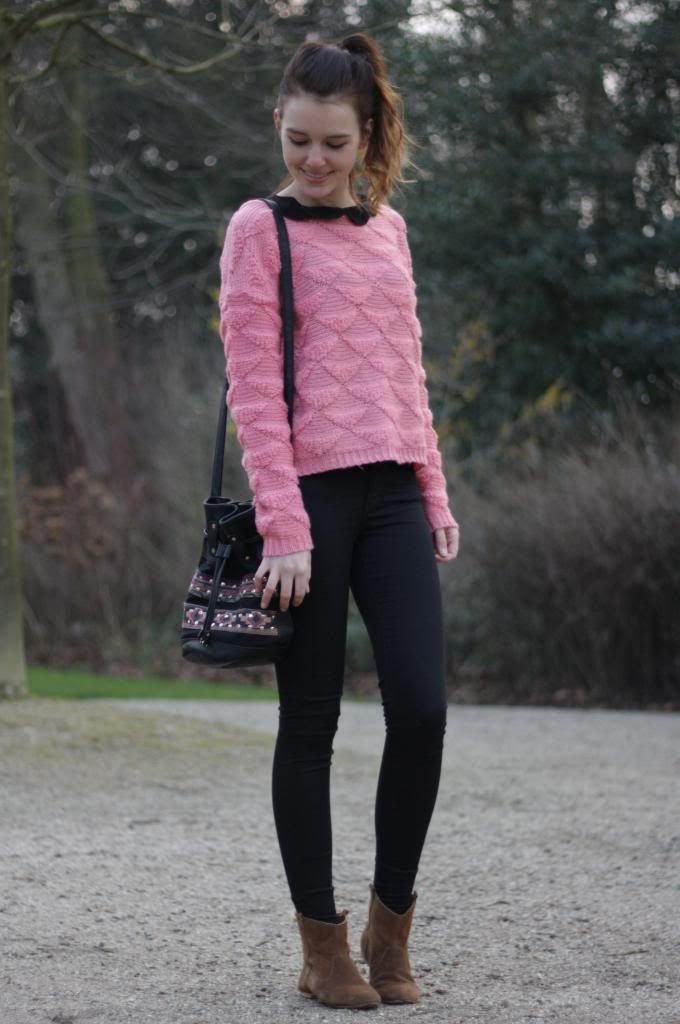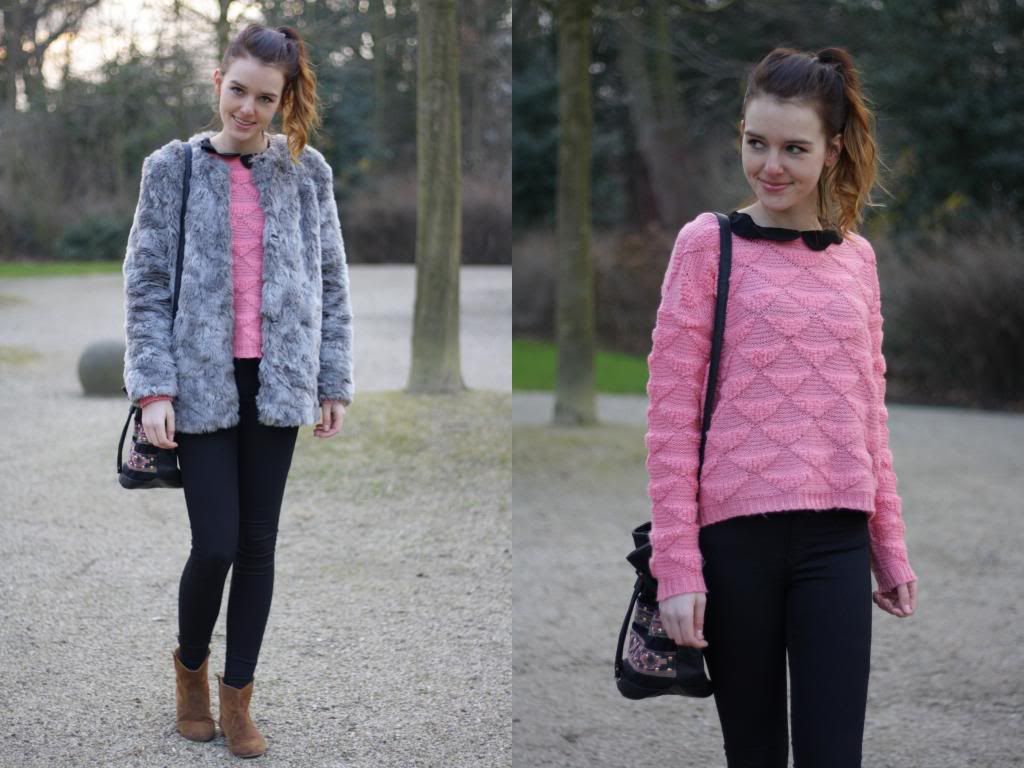 I'm wearing

High waisted skinny jeans: Topshop
Pink cropped sweater: Pimkie
Peter Pan top: Vintage
Shoes: Zara