I forgot to mention one thing which I absolutely and truly hate about my job: getting called out of reserve duty at 5 o'clock in the morning. Speaking of which, this is exactly what happend to me this morning. After just 4 hours of sleep, I heared my phone rang and looked at the time: 5.01AM. If I could do a Copenhagen up and down.

It resulted in being home quite early, but I would have loved to get more sleep. I just had less than 4 hours, but that was maybe my own fault. I went to the movies last night with a friend and had a cup of tea afterwards. A good evening, but coming home at 23.30 is not ideal when your personal alarm clock is at 5AM.

Enough said about my job. Here's my outfit of the day, combined with one of the most beautiful backgrounds I've ever seen. It's just an ordinary landscape, but together with the sunshine and the dark clouds, it turned out to be just perfect. I'm wearing my new tie dye skinny jeans from h&m, just all the shades of grey are here today. Really don't like the book though...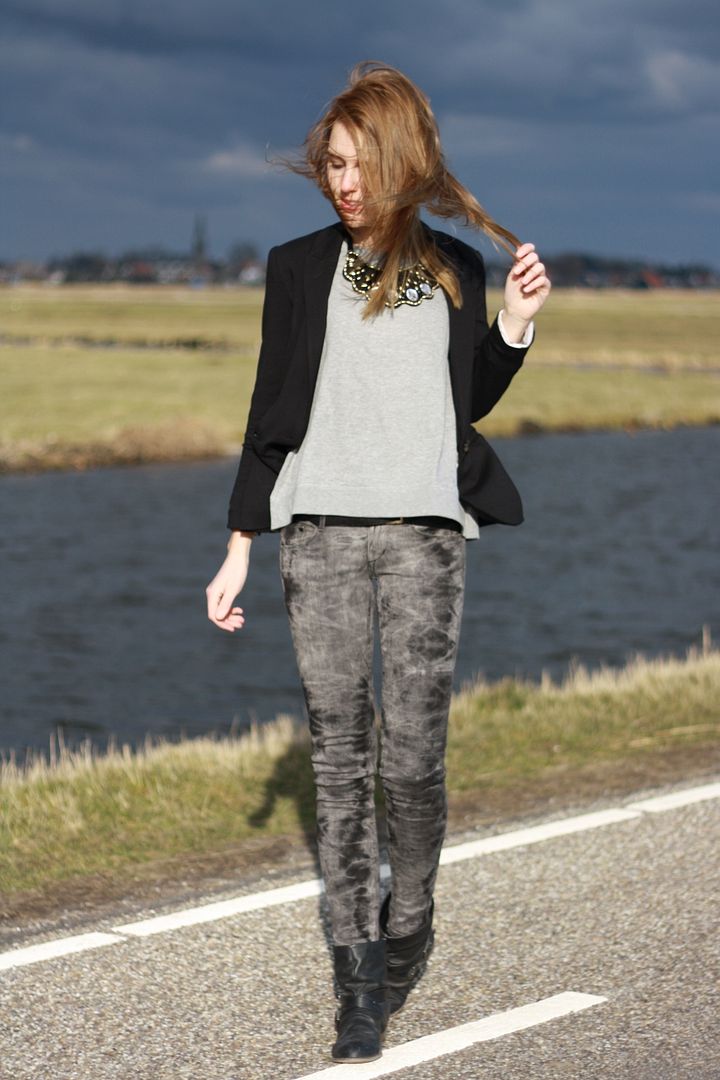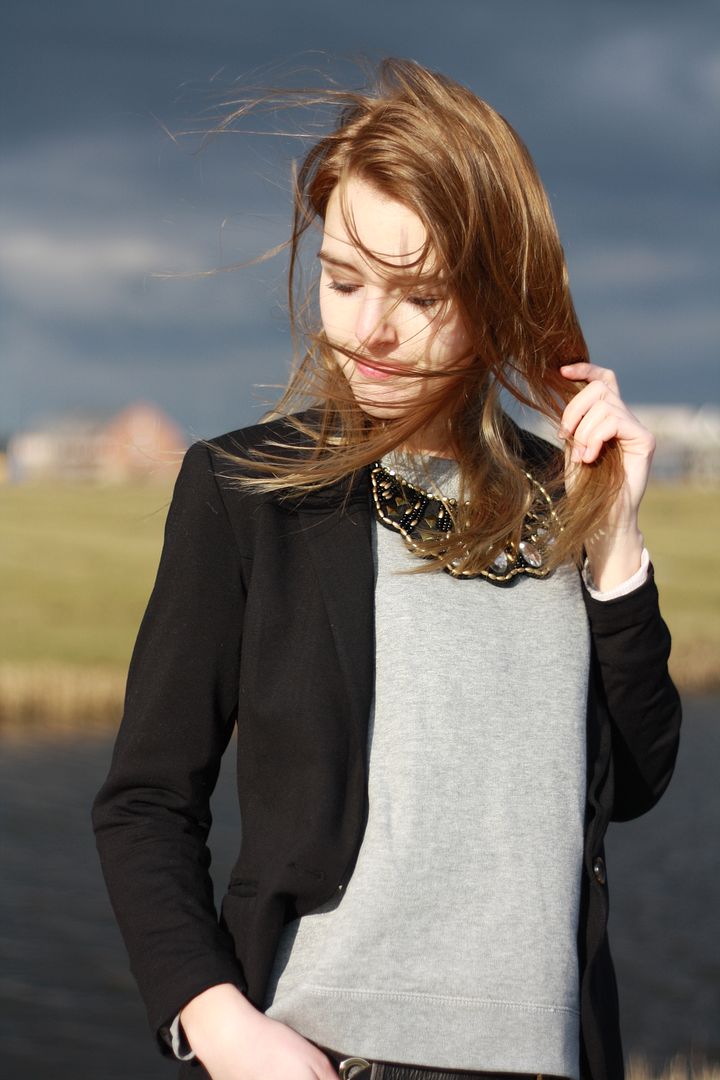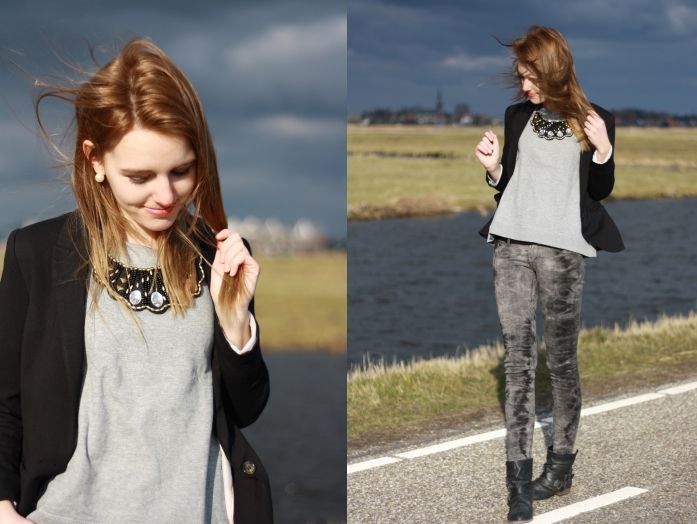 Jeans: H&M // Sweater: H&M // Necklace: Primark // Shoes: Newlook // Blazer: H&M