Crazy things are happening in the Netherlands dear peeps... Today it was 15*C degrees in Amsterdam, insane! Last week it was freezing cold, and now it feels like spring has finally kicked in. It's about time!

And how this spring weather changes my mood so drastically. I'm happy, I feel energized (even without redbull, day 8 peeps, day 8!) and I want to be outside all day! I bought a lovely wooden basket for my bike and pimped it with some flowers. Can't wait to take it outside and show it off! Will show you soon :)

If felt really good today even without wearing a coat. When I take my coat off for the outfit pictures, I usually freeze my *ss off, red nose included. But today, no coat, no red nose! Yay!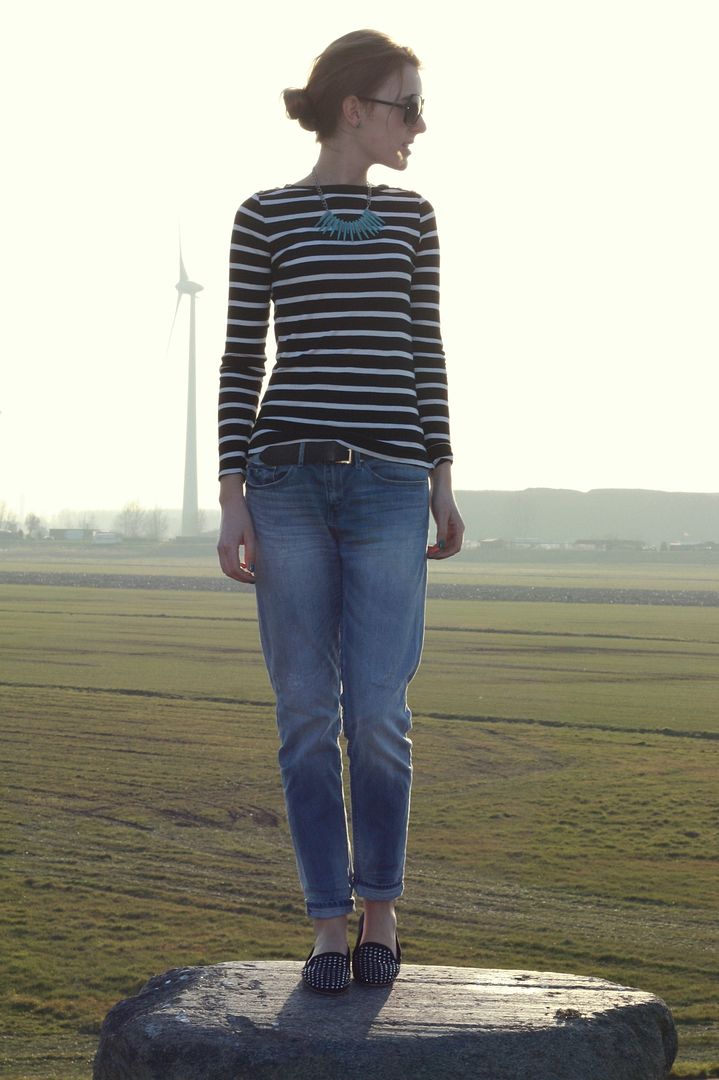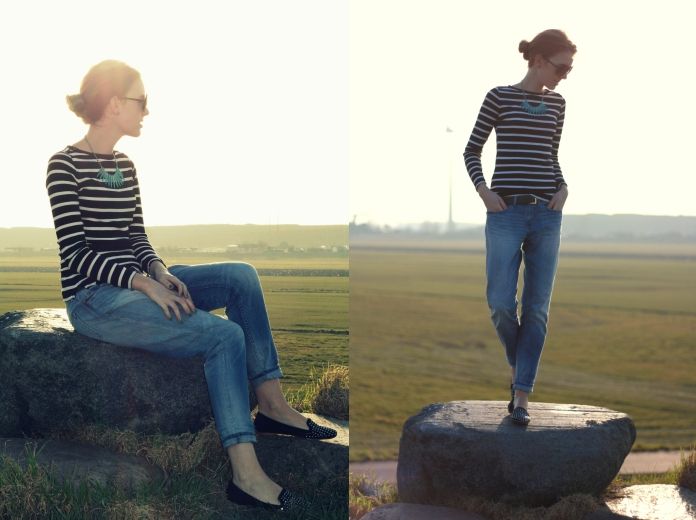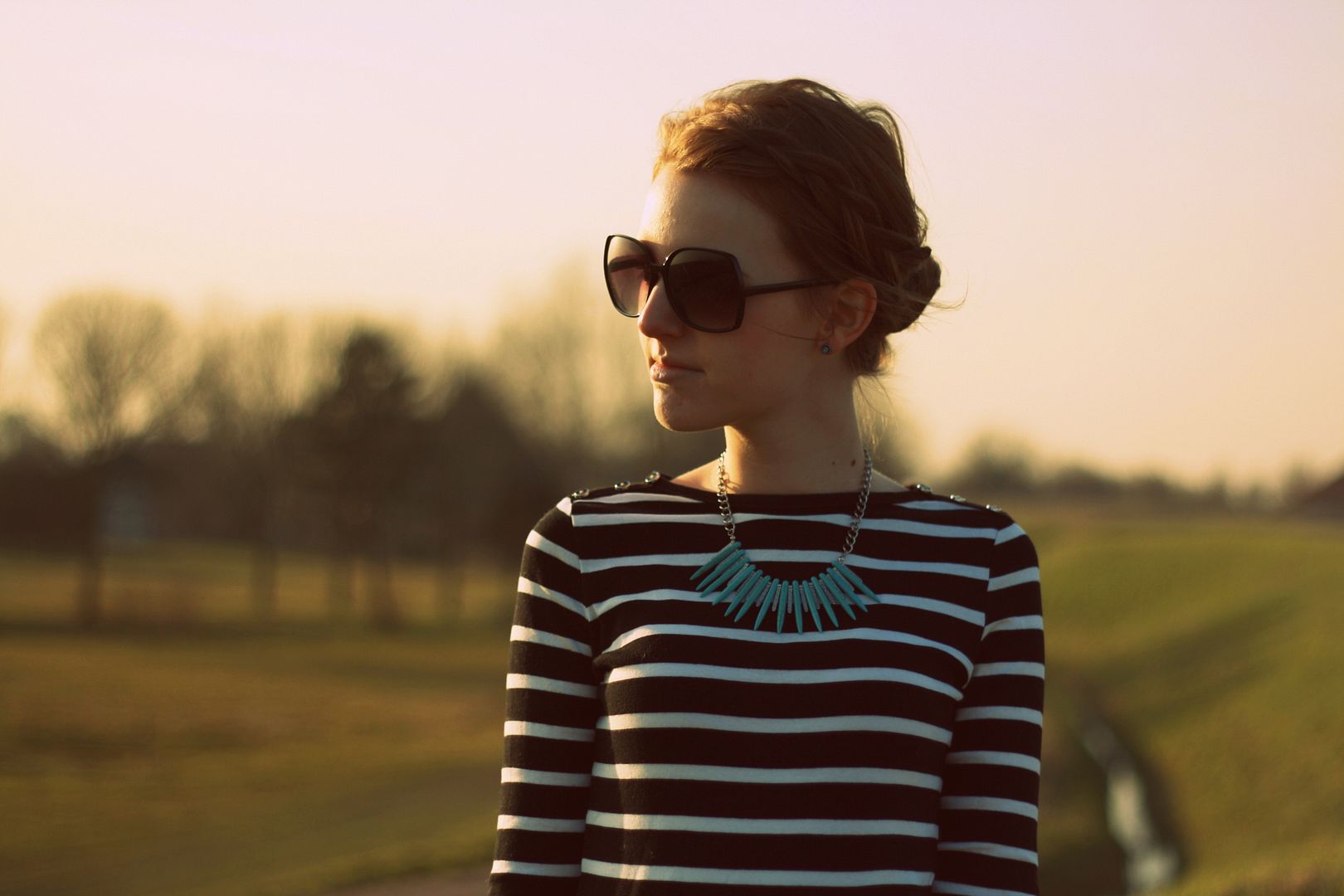 .
Jeans: H&M // Top: Primark // Shoes: Zara // Sunnies: H&M // Necklace: Primark